THANK YOU FOR VISITING US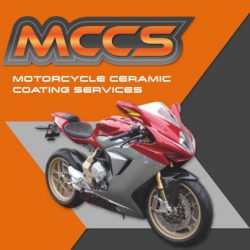 Sarah
"Brilliant job worth every penny, will certainly have them back.."
Edward Martin 27/05/2021
One of the team came out to see me at my home and was very professional. Loved the final result and the bike has a shine I haven't been able to achieve. Will def repeat. Highly recommended
Stephen Davies 07/11/2021
Excellent and immaculate service from Aldo. This guy knows his motorbikes and takes massive pride in doing the most professional job. My newish BMW GS is now shining brightly but is protected from the worst of what mother nature can throw at it. I also got some great advice on a few accessories I was considering. Prompt, knowledgeable, reliable and well worth the investment. Many thanks.
Morris
Firstly I would like to say thank you, from start to finish the time and effort put into the professional valet service was incredible. ​It really is like to have a showroom bike again
Lee James 22/07/2021
Positive: Professionalism, Punctuality, Quality Aldo came and treated my motorcycle and helmet with a ceramic coating. Excellent communications throughout. Very easy booking system. He came to my home to carry out the services. Good value for money. Well recommended. And as a plus I have a 3 year warranty 👍🏾
Andy W. 05/10/2021
Aldo visited today and ceramic coated my bike and two helmets. An excellent professional job with great attention to detail and it comes with a 3 year warranty. Simple booking and easy communication throughout. A pleasure to deal with. Thanks Aldo. Great job.